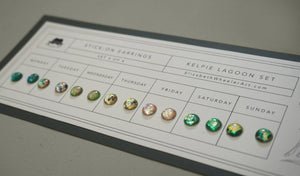 A flash back to the past, this stick-on earring set features a new design for each day of the week!

This Kelpie's Lagoon set features Green Holographic foil and metallic paint speckled into each earring.

Earrings are metallic, holographic, and shimmer in the light. They last up to 24 hours. Just peel and stick!